Reporter, digital producer, editor, writer and social media expert.
Leo Rocha is a graduate of the University of Missouri where he is majored in journalism and minored in political science. Originally from Dallas, he is currently a Social Media Strategist at Mic (Bustle Digital Group) in New York City.
Leo currently serves as a Digital Producer for CBS News in New York City. He was nominated for a 2023 Writers Guild Award in Digital News. In 2020, he was named a GLAAD & Teen Vogue 20 Under 20 Inaugural Honoree as well as an Out100 Honoree. Throughout college, he worked as a reporter and producer for KOMU 8 News, the NBC affiliate in Columbia, Missouri. In addition, he interned for the communications team at International Crisis Group's Brussels office in 2019 and reported on arts and culture for MOVE Magazine in 2018. In high school, Leo served as Editor-in-Chief for his school's newspaper, BluePrints.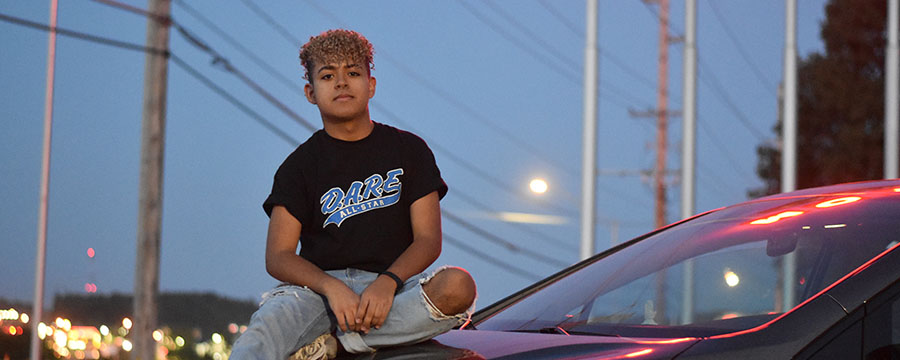 Throughout his career, Leo has covered a variety of topics, ranging from reflecting on the Clinton administration's HIV policies to LGBTQ+ representation at the GLAAD Media Awards. Leo believes the most important function of journalism is amplifying the voices of marginalized people, and he aims to incorporate this belief into all of his work. He is currently working on a documentary about AIDS educator Pedro Zamora.
Leo's first language is Spanish, which he speaks fluently. He studied French for four years and understands the basics. Leo is proficient in editing software such as Photoshop and Premiere.
Outside of school, Leo worked closely with GLAAD staff as a Campus Ambassador and former Lead Junior Editor to promote the visions of young LGBTQ+ students through the online publication amp. He also managed public relations for the MU chapters of It's On Us and Queer/Trans People of Color. When Leo is not working, he enjoys watching television and perusing Twitter.

Check out some of my work!